Liaison Construction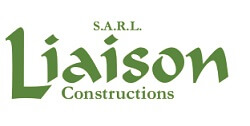 Liaison Construction recommend A Place in the Sun Currency to make your money go further, when buying, building or managing a property overseas.
A Place in the Sun Currency are specialists in currency transfers for international property transactions.
Our services include:
Save up to 3.5% on your currency transfers, compared to using your high street bank
Fixed exchange rates for stage payments and supplier payments, for payments up to two years ahead; draw down funds as needed
Same-day payments to Europe, with a full paper trail
Payments made directly to notaires, artisans, suppliers and agencies; or direct to your own bank account
FCA regulated, UK-based team and a dedicated A Place in the Sun Currency account manager for your entire project
Highest level of compliance and security checks on all payments made on your behalf
Register with A Place in the Sun Currency here
There is no cost to register and you are not obliged to use A Place in the Sun Currency services. You are simply setting up the facility to order your currency payment with us if you choose to, now or in the future.
Or if you prefer, contact us by telephone first, on 0800 622 6522, quoting Liaison Construction or Steve Gillham.