Nevis Style Realty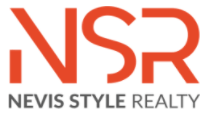 Are you looking for competitive rates when sending funds to the Caribbean; to purchase a property, or for property management or maintenance?
Look no further, because Nevis Style Realty is proud to recommend A Place in the Sun Currency, a specialist in the international currency transaction market. Get in contact with an experienced account manager to get started.
Register with A Place in the Sun Currency here
There is no cost to register and you are not obliged to use A Place in the Sun Currency services. You are simply setting up the facility to order your currency payment with us if you choose to, now or in the future.