How it works in 4 simple steps
From a deposit on a house to regular monthly payments, A Place in the Sun Currency ensures your funds reach the right destination, at the right time, at a highly competitive exchange rate.
1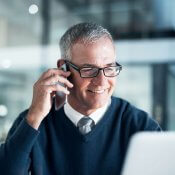 2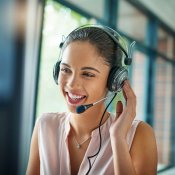 3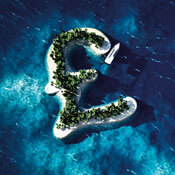 Step 3
If you are ready to go ahead, instruct us to secure the rate, for immediate payment or fixed for a future date
4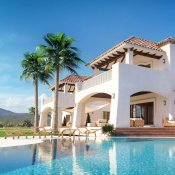 Step 4
Make payment to us, then we'll get your money to where it needs to be…
5 stars

Very efficient, professional and reassuring with the involvment of the compliance team, just to be on the safeside! Will always use hence forth. 😀
5 stars

Very pleased with place in the sun currency again I bought my property using them and once they have your details it's very straightforward good staff and the best rates I will be using them again
5 stars

Easy, precise and informative. Very easy process will definitely use again.
5 stars

Great service,,Ashley sorted everything in no time,will defo be using again
5 stars

Great service and I got a great rate. Simon was really helpful and patient. A pleasure to deal with.
5 stars

Good exchange rate and transaction completed in 2 hours. Very impressed
5 stars

it was and is a great, easy and trustworthy service, beat all the others hands down on transfer value!!
5 stars

Easy to deal with, cash is safe and into my Spanish account very quickly!!
5 stars

It takes seconds to do best service
5 stars

Very easy to use and very quick and efficient.
Great communication throughout the process
5 stars

Absolutely brilliant. Reassurances at every level and eased through the transaction without any issues. Better rates than any other currency exchanges too.
5 stars

The service was excellent, we went with smart currency before, but now this is the best place, nothing but problems with smart, I wished we had gone with this place first
5 stars

Very quick turnaround, wasn't sure what to expect during lockdown but you came through with an excellent service. I wish the form was easier to complete
with a visual impairment I really struggle with it.
5 stars

Been using this company for nearly a year now..Always professional and very helpful.
My account manager Luke has always been very friendly and is always happy to help....Thank you.
5 stars

We have used A Place in the Sun now for nearly 12 months. We have found them to be very efficient. They offer a very friendly and reliable service. We use then to transfer stirling into euros. Often receiving the funds the same day. Would definitely recommend them to everyone.
5 stars

What would usually be a headache for most people is made so easy by the APITS team, especially Simon and Luke who have been working with us for a couple of years now. First class service
5 stars

Money transfers. I just wanted to write this review for people like me who are by nature cautious… I first heard of A place in the Sun Currency Ltd through looking on A place in the Sun's website and I ticked a "would like more info on currencies". I then was contacted by Luke Dyson from A Place in the Sun Currency Ltd. Luke has been great throughout, extremely patient and knowledgeable on the subject, I have fired at him many questions and have been dithering about going ahead or not with my transactions (in my case I had euros to convert back into sterling, and to me it was a lot of money which I did not want to lose by entrusting the wrong company with it…) and Luke was always at the end of the phone for advice and was never pushy at all. The company is fully FCA regulated -firm reference number 790769, and I have checked this, it is correct. When you send them the currencies it is held with all their clients' funds in segregated accounts. I followed the FCA advice and contacted A place in the sun Currency Ltd through the FCA registered details and asked further confirmation about the protection I would get and got a reply straight away from the Director, Robin Haynes (also mentioned on the FCA website). One point I would make is that if the firm becomes insolvent The Financial Services Compensation Scheme does not cover payment services or e-money payment services, hence why all funds are held in Safeguarded accounts and are legally ringfenced from the business assets and would be returned to the clients in the event of any trading difficulties. I made about 3 transfers in all and although the first one took 24h (I think on large amounts it is all checked – I had to send confirmation of where the funds were coming from for money laundering purposes) all the other transfers happened on the same day. As for costs they take a very small percentage from the interbank exchange rate and this is done to cover the costs of running this service, so you will know at time of making the decision how much converted funds you will get – they email you a currency order. Another plus is that you can "reserve" X amount at that day's rate and only transfer the money to them a few days later, about 48hours. I was not charged anything else, but always check prior as this could be different for different currencies transactions but in my case Euro into Pounds I had no hidden charges. I hope this helps I would have no hesitation in recommending them and will definitely use A Place in the Sun Currency Ltd again.
5 stars

I have been dealing with this company for 2 years and have been very pleased. The customer service is excellent and they have made the transactions very easy. I would highly recommend
5 stars

Simon was very responsive and helpful - thank you
5 stars

Excellent service, fast responses and very experienced staff
5 stars

Quick easy and a great exchange rate my first time doing a transaction like this and a place in the sun made it simple and stress free