How it works in 4 simple steps
From a deposit on a house to regular monthly payments, A Place in the Sun Currency ensures your funds reach the right destination, at the right time, at a highly competitive exchange rate.
1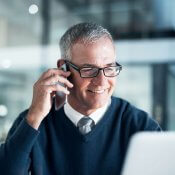 2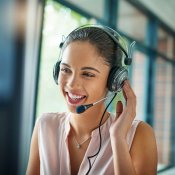 3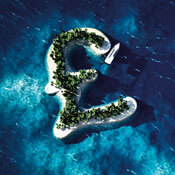 Step 3
If you are ready to go ahead, instruct us to secure the rate, for immediate payment or fixed for a future date
4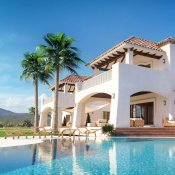 Step 4
Make payment to us, then we'll get your money to where it needs to be…
5 stars

A Place in the Sun Currency Ltd. were very helpful, very professional and all riund an excellent company. I recommend them highly.
5 stars

Have to say using A place in the currency has been a very easy and quick experience. My account manager Simon Eastman has ensured my money was exchanged and where I wanted it very quickly and with no problems at all.
5 stars

Ashley and Robin are truly wonderful. I am 66yrs old and they helped me no end in transfering money for my house purchase. will certainly use again
5 stars

Always been good to their word and transfers always on time. A great company to do business with.
5 stars

Thank you to both Simon Eastman & Robin Haynes for making this process simple but very professional. Your customer service and friendliness have been exceptional.
Kindest regards
Michelle
5 stars

Very friendly. Very professional. Very clear. Very efficient.
5 stars

A very quick and painless process at the first stage so far transferring my holding deposit which Ashley guided me through very professionally
5 stars

Could not be happier with the service provided. Very helpful, courteous and professional.
5 stars

Alert placed, order confirmed, euros bought, everybody happy!
5 stars

From the start through to the end of the very quick process, Ashley and the team were fantastic. The account was quick and easy to set up and the actual transfer of my money was actioned smoothly and in my required timeframe. Any queries were responded to in a timely manner and the team were friendly and helpful. I would not hesitate to recommend them and would definitely use their services again in the future. Thank you!
5 stars

Always reliable. Always professional with a pleasant and personal way of doing business.
5 stars

They can't do enough for you and go that extra mile to be helpful
5 stars

EXCELLENT EXPERIENCE WITH A PLACE IN THE SUN CURRENCY SINCE FIRST CONTACT IN SEPTEMBER 2019. RESPONSE TIMES ARE IMMEDIATE AND NO ENQUIRY IS TOO MUCH TROUBLE. HIGHLY RECOMMENDED FOR SERVICE, FEEDBACK AND ASSISTANCE.
5 stars

Speed & efficiency second to none.
Always kept up to date re rate changes.
Consistently good service. Customers provided with best rates available.
A Place in the Sun Currency have been outstanding throughout Spanish property purchase process.
Simon Eastman meticulous attention to detail.
Kind and helpful during the buying process - first class professionalism right up to the point of completion & beyond.
Simon works at the speed of light. Professional / knowledgeable.
Nothing too much trouble.
Cannot sing Simon Eastman's praises highly enough.
All transactions smooth, swift, first class expertise every step of the way.
After sales Customer Service equally impressive.
Excellent. 10/10
A great pleasure to deal with A Place in the Sun Currency.
5 stars

Good rate. V fast service
5 stars

Simon Eastman was extremley helpful throughout the process and kept me informed when currency rates changed. the transfer process was prompt and payment receipts were processed very fast- could not ask for more
5 stars

Easy, quick, efficient and love having a named contact. Thank you.
5 stars

Fantastic service every time. Simon has been incredibly helpful throughout the process of converting sterling to euros for our property purchase in Spain
5 stars

Extremely easy to set up. Ashley and Robin were pleasant and efficient to deal with and all funds were transferred in a timely fashion. Will definitely continue to use them and would highly recommend them to anyone looking to transfer funds abroad.
5 stars

The team of The Sunexchange is best customer service provider......
5 stars

A big thanks to Ashley for his tolerance, understanding and guidance in all of our transactions. Very professional service. Fully recommended.