How it works in 4 simple steps
From a deposit on a house to regular monthly payments, A Place in the Sun Currency ensures your funds reach the right destination, at the right time, at a highly competitive exchange rate.
1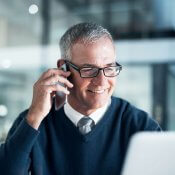 2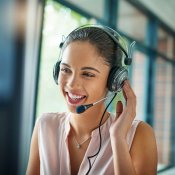 3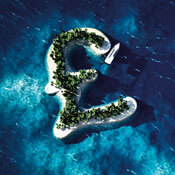 Step 3
If you are ready to go ahead, instruct us to secure the rate, for immediate payment or fixed for a future date
4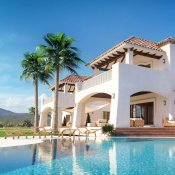 Step 4
Make payment to us, then we'll get your money to where it needs to be…
5 stars

Quick and efficient service
5 stars

Great service and excellent staff. Quick processing times will use again :)
5 stars

There are so many currency companies out there it's hard to choose. Buying a property in Spain can be a financial minefield but I definitely got lucky when I chose aplaceinthesuncurrency. Luke Dyson was a compete diamond, highly responsive, knowledgeable, friendly and professional. I wouldn't hesitate to use them again.
5 stars

Contacted by Luke who took us through our options and procedures.
On day required transfer contacted Luke again who confirmed rates and by the afternoon transfer was completed.
Fantastic and efficient service throughout
5 stars

Further to attending A Place in the Sun exhibition in Manchester earlier in the year and getting a recommendation to obtain a currency exchange quote when looking to pay a deposit for an off plan purchase in Spain I have to say the customer service has been excellent, they have responded very quickly to my e-mails and made the transfer of funds seamless, Luke I have been liaising with has been in constant contact.
5 stars

Very quick and professional service. All the information has been explained clearly. Lauren has been very helpful all the way through.
5 stars

Excellent service by Luke
very happy with their services and help
Highly recommend
5 stars

Lauren dealt with my setting up and transfers for our new home in Spain. Absolutely amazing in all aspects. So friendly and helpful. A* in customer service. I was so nervous but she put me at ease and helped me through every step. Fantastic at what she does. Will be using her every time. Brilliant. Thankyou x
5 stars

As someone who uses your currency broker services on a regular basis, I can highly recommend them, as the currency transfer process is extremely smooth, professional and carried out swiftly. I would also like to make special mention of your Head Broker, Simon Eastman, who has always been extremely proficient, helpful and absolutely lovely to deal with!
5 stars

We were very impressed with our money transfer from euros to Stirling. Everything went smoothly thankyou.
5 stars

Absolutely first class service & support from Ashley Finill, he always gave me total honesty and better rates than I could in find in a very dishonest market place..
A definite 10 from me..
5 stars

Have worked with the company for quite a number of years now. The are always professional and efficient and will go the extra mile to help when one needs it
5 stars

This service has been easy and reassuring from start to finish. Ashley has made sure I have understood the process and that all payments both in and out have been dealt with efficiently and receipts sent for my records and for the recipients.
I highly recommend this service, as I have been able to get very good exchange rates that has made our purchase more affordable and seamless.
5 stars

Quick and easy transaction. Thank you Ashley.Will highly recommend and use again.
5 stars

They have been very professional and responsive to all our requirements.I must mention Lauren and her team who have been really helpful as we have never done this before.No matter the amount you are transferring large or small they give you the same attention.Would highly recommend the company.
5 stars

Absolutely a perfect service, really professional. I have used A place in the Sun currency on several occasions now and every transaction has been seamless, customer service is has been amazing. I dealt with a lady called Lauren who was so patient and explained the processes I needed to know clearly and put me at ease. Really competitive rates of exchange. Would definitely recommend and would certainly use their service again. Thank you for peace of mind when transferring money from abroad.
5 stars

Excellent service as always. Highly recommend for safe and speedy transfer of monies
5 stars

When I call they know instantly who I am and have all my information on hand. A very quick, efficient personal service.
5 stars

Everything always on time and efficient
5 stars

absolutely fantastic service from the team, but i need to specifically mention Lauren who has been very patient, especially when i have mithered, as understandable we are dealing with large sums of money, always courteous, we have been fully informed at every stage where we are up to. One other point, whenever you are dealing with money or transfers you always feel vulnerable but at no point did we ever feel like that with A Place In The Sun Currency. Brilliant Service cannot fault, infact not just very good - EXCELLENT service Janet, Allan & Matthew Taylor