How it works in 4 simple steps
From a deposit on a house to regular monthly payments, A Place in the Sun Currency ensures your funds reach the right destination, at the right time, at a highly competitive exchange rate.
1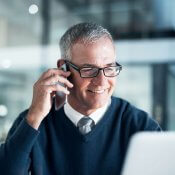 2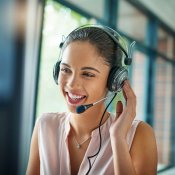 3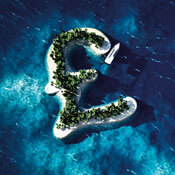 Step 3
If you are ready to go ahead, instruct us to secure the rate, for immediate payment or fixed for a future date
4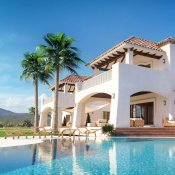 Step 4
Make payment to us, then we'll get your money to where it needs to be…
5 stars

I highly recommend - using A Place in the Sun Currency took the stress and confusion away. Lauren has been brilliant every step of the way, helping me to get my currency over to Spain to buy a house. She has explained things to me and resolved any queries immediately. Really happy.
5 stars

I have to say Ashley has made the process from getting the funds from our property sale in Cyprus back to UK effortless.

If I ever get to buy a place abroad again I will be using a Place in the Sun Currency.
5 stars

The process was so easy and painless from first phone call to the end of the process. The staff were second to none and so patient and helpful
5 stars

A really excellent service from start to finish. Made a potentially stressful time very straightforwards and simple.
A special thanks to Lauren who couldn't have been more helpful and knowledgeable.
Can't recommend highly enough.
Thanks folks!
5 stars

Very happy with the support provided with A Place in the Sun Currency Ltd with money transfer to our new Spanish Bank Accounts for the purchase of a property in Torrevieja. It was a very easy and simple process and the funds transfer was confirmed next day as the transfer took place over night.
Thank you Luke for your support with the transfer
5 stars

Very happy with the service from Luke.
Professional and good communication.
Thank you
5 stars

Luke recently helped me with the purchase of my property in Spain, I can't reccomend him highly enough he was helpful proffesional and a pleasure to deal with throughout the whole process. I wont hesitate to use him again in the future.
5 stars

So straight forward, Luke was totally amazing and took all the stress away for us. Would definately recommend.
5 stars

I was nervous about moving my life's savings to another country to buy a property in Spain but, Simon Eastman was so helpful and made the process very easy. He put my mind at ease by explaining everything and was always happy to answer any questions that I had. I was very pleasantly surprised that the rate of transfer was so good. It beat every other product that I looked at.

The whole process was seamless, quick and made a daunting task very easy.

I wouldn't hesitate to use this service again or to recommend it. It's a brilliant additional service to the entire process of buying a property in the sun.
5 stars

Excellent service and Luke was very helpful, would highly recommend 👍
5 stars

Was very worried with transferring such a large sum of money but it was brilliant so quick and the team response very quickly to emails and calls! Thanks to Tom and Luke
Will definitely be using them again first class

salud
5 stars

Thanks to Maksim for making my transaction go so smoothly. Very professional and efficient service.
5 stars

Ashley made sure our currency transfer was stress free, quick and efficient.
Thank you
5 stars

Excellent service from the initial advice, explanation of how the service operates to the transfer of funds to secure our house purchase in Spain. Reassuring and professional service throughout. Very competitive rates secured. I would definitely recommend and will certainly use in the future. Special mention for Luke for his patience throughout.
4 stars

Helpful staff and simple process
4 stars

Good, fast, efficient service. Professional and helpful staff.
5 stars

Very good service from all the staff I dealt with
I needed to do the transactions and transfers very quickly
and Luke,Ashley and Simon delivered
Everything went through smoothly
5 stars

Always friendly & helpful. Excellent service .
5 stars

A Place in the Sun Currency provided me with quick, efficient, and friendly service.
Simon demonstrated strong knowledge of the currency exchange industry and this gave me the confidence to accept the service. I met with my bank to compare the exchange rates from the bank and A Place in the Sun, I believed I have made the right decision by going with Simon at A Place in the Sun. Thank from one happy customer.
5 stars

Thanks to all at APITSC. I was very nervous about moving such large sums of money, but the whole process overseen by Luke was amazingly smooth and saved me over 4,000 Euros on my bank rate. Looking forward to dealing with them in the future for my ongoing property expenses in Spain.