Currency Guide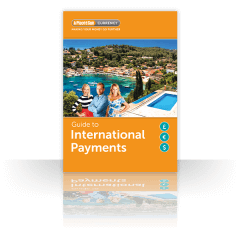 If you want to understand more about how a specialist currency broker can help with your property purchase – and potentially save you money – then download A Place in the Sun Currency's free guide to transferring money overseas.
You may be about or buy an overseas property or want to gain an understanding of how currency transfer works for a future purchase, either way it is a key step in finding your place in the sun. Our guide includes;
What a currency specialist is and why you should use one
How to beat the banks on the exchange rate
Security on your transfer
What fees to expect
When and how to set up an account
Download now and receive a copy of this guide sent directly to your email address.