Greece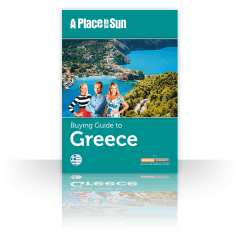 Greece is a country steeped in culture, with picturesque landscapes and plenty of stunning properties to match.
Our essential guide to buying a property in Greece provides everything you need to know about purchasing in the country. This includes what to expect during the buying process, success stories from those who've bought and post-purchase considerations.
This is in addition to key legal, tax and financial considerations, and why A Place in the Sun Currency can help you save money on currency transactions.
Our TV presenters are also on hand throughout the guide, offering their top tips and first-hand experience.