Canary Islands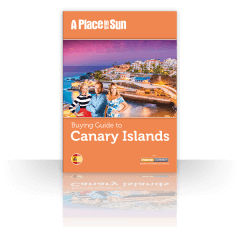 Thinking of buying a property in the Canary Islands? Download our free Buying Guide to find out everything you need to know about the islands, which might be right for you, and how to buy a holiday home or permanent residence!
Independently researched and completely free to download, our Canary Islands property guide explains:
Where to buy a property in the Canary Islands, and what type of property you can get for your budget
Should you buy on an urbanization or not?
How to buy a property in the Canary Islands, from finding your perfect home, to the legal process, getting a mortgage, currency and more!
Case studies from people who have bought in the area, and top tips from A Place in the Sun presenters Jasmine Harman, Jonnie Irwin and Laura Hamilton!
Plus much more…
To download your copy of this property buying guide, fill out the form on the right-hand side of your screen!