Malta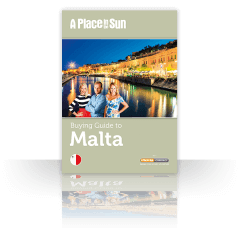 Malta has close ties with the UK and continues to be a hit with British holidaymakers with stunning beaches and sites of historical and cultural interest. The country's property market offers high-quality apartments, townhouses and villas, making it a popular destination for a number of second home buyers.
Our essential guide to buying a property in Malta provides you with a strong understanding of the buying process before you set out, with an overview of the popular hotspots, key professional services you will need as well as legal, tax and financial considerations. You will also find out how A Place in the Sun Currency can help you save money on your dream property in Malta.
Download our FREE Malta property guide now by clicking on the right-hand side of your screen.