How it works in 4 simple steps
From a deposit on a house to regular monthly payments, A Place in the Sun Currency ensures your funds reach the right destination, at the right time, at a highly competitive exchange rate.
1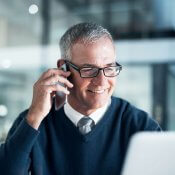 2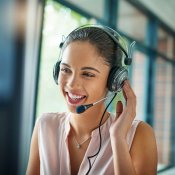 3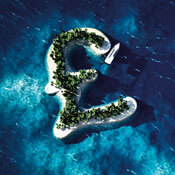 Step 3
If you are ready to go ahead, instruct us to secure the rate, for immediate payment or fixed for a future date
4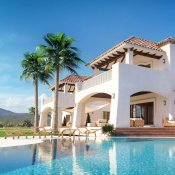 Step 4
Make payment to us, then we'll get your money to where it needs to be…
5 stars

It is always nerve racking when buying abroad and handling so much cash. The place in the sun currency team have been amazing! Very professional and reassuring. I was able to talk to them about any concerns and I was reassured each time. Would highly recommend them! Thank you for helping to make my dream come true!
5 stars

It's been an absolute pleasure dealing with APITSC. Simon Eastman made everything crystal clear, handled every niggly little query I had with total professionalism and efficiency and is a credit to this company. I would definitely recommend using them and wouldn't hesitate to use them again. Thank you so much.
5 stars

Fantastic, quick and very reliable i would definitely use this company again
5 stars

Service was excellent and I was amazed how easy the process was
5 stars

The only company to use and trust 👌
5 stars

Simon was very professional and helpful , very communicable and responds promptly with any concern [ as this was my first time with APITS ]
will be very happy to be looked after in any future deals
I got a good rate
5 stars

Seemless, quick and professional. Excellent service from Simon.
5 stars

quick simple and easy, the cheapest and quickest way to send money to an overseas account. always offering a competetive exchange rate, the process couldn't be easier. the staff are really helpful and very friendly. HIGHLY RECOMMENDED, use these people they know what they are doing!!
5 stars

Great service best exchange rates and extremely fast excellent people to do business with
5 stars

They provide a wonderful personal service and make everything easy. I'm happy to be a customer of A Place in the Sun Currency.
5 stars

I've used APITS Currency a few times now and I've always been delighted with the service received. This time was no different from earlier occasions. I got a good rate, lightning quick email response from my initial request (quite late on a Friday afternoon) and the deal was done and dusted by close of business and my bank in Spain had credited my account first thing on Monday morning.

I first used APITS to transfer funds required to close the sale of my apartment in Spain and, as a novice and first-timer, they made this part of the buying process easy and stress-free. If you are a prospective client worried about all the things you need to do to organise your frequent holidays/retirement in-the-sun, then transferring funds via this company is one less thing to worry about.
5 stars

They was very helpful and explained everything I needed to know and got me a very good rate . I would use them again.
5 stars

I am very happy with the service. Thanks so much
5 stars

The staff are so professional, approachable and kind. I can't think of anyone else that I would trust to deal with my finances.
5 stars

always polite and efficient at all times.
Very happy with the service they provide.
5 stars

Beneficial service. Friendly. Saves you money. Would recommend.
5 stars

The service that was provided to me went above and beyond anything I was expecting. I would definitely highly recommend this very professional service and will be using them again. Thank You.
5 stars

I have dealt with a few companies and by far this is the best. Highest exchange and a pleasure to deal with. Especially Ashley!
5 stars

Very happy with all the help and advice Ashley gave me, easy to buy and transfer currency for my new home abroad Would highly recommend.
5 stars

This currency firm are fast, efficient and it is nice to have Simon as our personal person to speak to
We will always use them
5 stars

Very helpful, made it so easy to get a good deal, transfer easy, made me very comfortable with it all.