How it works in 4 simple steps
From a deposit on a house to regular monthly payments, A Place in the Sun Currency ensures your funds reach the right destination, at the right time, at a highly competitive exchange rate.
1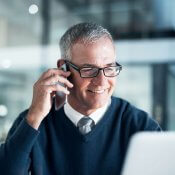 2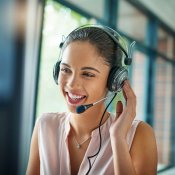 3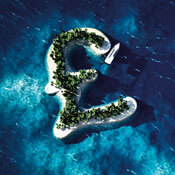 Step 3
If you are ready to go ahead, instruct us to secure the rate, for immediate payment or fixed for a future date
4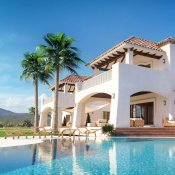 Step 4
Make payment to us, then we'll get your money to where it needs to be…
5 stars

I've used APITS Currency a few times now and I've always been delighted with the service received. This time was no different from earlier occasions. I got a good rate, lightning quick email response from my initial request (quite late on a Friday afternoon) and the deal was done and dusted by close of business and my bank in Spain had credited my account first thing on Monday morning.

I first used APITS to transfer funds required to close the sale of my apartment in Spain and, as a novice and first-timer, they made this part of the buying process easy and stress-free. If you are a prospective client worried about all the things you need to do to organise your frequent holidays/retirement in-the-sun, then transferring funds via this company is one less thing to worry about.
5 stars

They was very helpful and explained everything I needed to know and got me a very good rate . I would use them again.
5 stars

I am very happy with the service. Thanks so much
5 stars

The staff are so professional, approachable and kind. I can't think of anyone else that I would trust to deal with my finances.
5 stars

always polite and efficient at all times.
Very happy with the service they provide.
5 stars

Beneficial service. Friendly. Saves you money. Would recommend.
5 stars

The service that was provided to me went above and beyond anything I was expecting. I would definitely highly recommend this very professional service and will be using them again. Thank You.
5 stars

I have dealt with a few companies and by far this is the best. Highest exchange and a pleasure to deal with. Especially Ashley!
5 stars

Very happy with all the help and advice Ashley gave me, easy to buy and transfer currency for my new home abroad Would highly recommend.
5 stars

This currency firm are fast, efficient and it is nice to have Simon as our personal person to speak to
We will always use them
5 stars

Very helpful, made it so easy to get a good deal, transfer easy, made me very comfortable with it all.
5 stars

The service could not have been better. I have used them on 2 occasions, and the entire transactions were carried out seamlessly. Extremely helpful to a novice like me, everything was explained fully and nothing was too much trouble. I would highly recommend them to anybody wanting to transfer funds.
5 stars

Great service will recommend to friends and family.
5 stars

always happy to assist and help with the exchange rate and the transfers. Great customer care, polite and knowledgeable Happy to refer my family and friends .
5 stars

Wonderful and reassuring experience. As I am a complete novice when it comes to the money markets, Ashley provided professional and reassuring assistance especially in such a volatile time as Brexit. Best rates obtained for our property purchase in Cyprus. Well done all round.
5 stars

I have used a place in the sun currency twice now once for a house purchase in France and then again for a small amount, everything both times have run extremely smoothly, Ashley has been so professional and a pleasure to deal with. Thank you
5 stars

We were buying a property abroad and wanted to buy Euro's before the pound got any weaker. Aplaceinthesuncurrency exchanged our currency, holding the Euros for several weeks until needed. They are an incredibly efficient, genuine and hands on company. We would 100% recommend them. Absolutely reliable.
5 stars

Recently bereaved, I needed some common sense and solid support with finances.
Ashley Hill was that wonderful blend of professional, knowledgeable and friendly. He is an asset to A Place in the sun currency. I shall continue to use this service over and over WELL DONE and Thank you.
5 stars

Excellent service and great rate! Ashley Finill guided us through the whole process, ensuring we were fully informed and understood everything.
Highly professional and personal service. We will be using Ashley again and would highly recommend him.
5 stars

Never used a service like this before. Excellent service, all done easily and my money transferred and reached its destination within hours.
If you are worried like I was check them on the FCA. They are a well known company but the service was amazing