How it works in 4 simple steps
From a deposit on a house to regular monthly payments, A Place in the Sun Currency ensures your funds reach the right destination, at the right time, at a highly competitive exchange rate.
1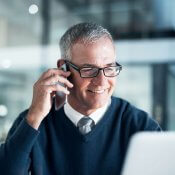 2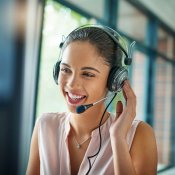 3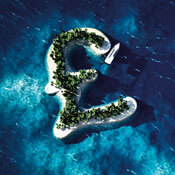 Step 3
If you are ready to go ahead, instruct us to secure the rate, for immediate payment or fixed for a future date
4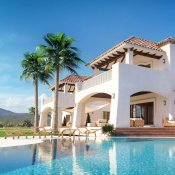 Step 4
Make payment to us, then we'll get your money to where it needs to be…
5 stars

I recently bought a property in Cyprus. Dealing with Lauren at A Place in the Sun Currency was by far the easiest part of the process! Highly recommended.
5 stars

I have bought and sold a Spanish property using A Place in the Sun currency exchange. Ashley has been my account manager throughout both processes, with the help of Tom in Ashley's absence, and would definitely recommend their services. They have been extremely professional, efficient, with nothing too much trouble and would use them again in the future, 5 stars all round...!!!
5 stars

A good experience from start to finish. Lauren Buckner was extremely helpful and professional, always there to answer any queries I had and made my Greek property acquisition run that much smoother.
Thank you Lauren
5 stars

Very responsive and timely completion of my transaction. Fully meets expectations.
5 stars

Great working with Matt again to deliver monies to Oz swiftly and smoothly
5 stars

We dealt with Lauren Buckner, she was absolutely amazing, from day one of my enquiry, she kept in touch at all times, answered any questions we had as we had never done anything like this before, we felt 100% safe when the exchange went through, everything went smoothly and quickly, would highly recommend a place in the sun currency, very efficient but at the same time, they have that personal touch that put your mind at rest and makes you feel safe that your money is being protected. Thank you Lauren, you were fabulous.
5 stars

Using the Place In The Sun currency.com what is a very great decision. They were very helpful. I dealt with pretty much the whole the office staff and they are very friendly and very efficient and professional… even though I give them a very small window to transfer my money, they got it all the line in the end… I'd like to give a special thanks to Luke Dyson for his help during the whole proceeds!!

Thank you
5 stars

Having had some previous bad experiences with banks making mistakes and then apologising after weeks of investigation and refunding me I was apprehensive to try this company's procedure for transferring of funds internationally. The customer service via email and telephone by Lauren was very helpful and reassuring so that the experience was really a positive one. No time was wasted and everything was clearly explained at all times and there was such good follow up talking me through each step of the way. I am pleased and relieved as today one is always being warned about scams and disappointments. This is a company to trust.
5 stars

The required funds were quickly transferred to the required account. No issues at all.
5 stars

Cannot fault Grace and here colleagues for the seamless transfer of funds to my Spanish lawyer... will definitely use APITS currency again!
5 stars

We had the best service and best deal from Lauren, continuous support throughout and excellent communication. We were relatively new to the whole money transfer thing and Lauren was very patient and transparent at all times, and never pushy!
Cannot recommend her and A Place in the Sun Currency LTD enough.
5 stars

Very helpful, efficient and friendly service.
5 stars

Firstly I would like to say a big thank you to Ashley finell. He made the whole process of purchasing my house in France a breeze.
He kept me totally informed throughout the whole process, and having done my own research on the exchange rate for the euro I believe I got the best deal using a place in the sun currency.
I can't recommend the team enough and will continue to use them for any further purchases where I need to exchange my pounds into euros.
5 stars

We recently used a place in the sun for our currency exchange.
We were a bit apprehensive as we had not done anything like this before.
Simon our advisor from a place in the sun was fantastic, very friendly and helpful and set our minds at rest.
Thanks so much Simon. We would definitely recommend this company and will most definitely use them again
5 stars

Excellent service and very prompt, Ashley was great to deal with.
I shopped around for the best exchange rate which I found here..!
Will use again for all future currency transfer.
5 stars

Went through the process step by step, they had our best interests at heart. Will be definitely using again soon
5 stars

Easy to get through, easy to transact, easy to get confirmation of order, money where you want it and when you want it.

Faultless.
5 stars

Ashley was as always very efficient and responsive and we will be using him again in the future.
5 stars

Great, prompt & smooth service with good communication.
5 stars

Fantastic service .quick and easy process . Save so much time and get better rates of exchange . Very professional and secure service
Thanks Simon and the team
5 stars

A very good service for transferring money abroad. Could not of managed it without their help.
Thanks to everyone, at A Place In The Sun.
Highly recommended.