How it works in 4 simple steps
From a deposit on a house to regular monthly payments, A Place in the Sun Currency ensures your funds reach the right destination, at the right time, at a highly competitive exchange rate.
1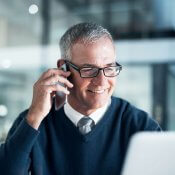 2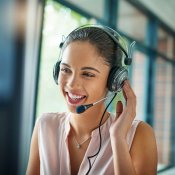 3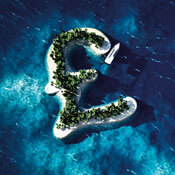 Step 3
If you are ready to go ahead, instruct us to secure the rate, for immediate payment or fixed for a future date
4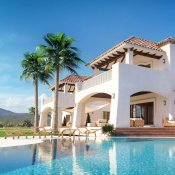 Step 4
Make payment to us, then we'll get your money to where it needs to be…
5 stars

Started out using a different company but once I had used A Place in the Sun currency exchange have not used anyone else now in over two years. Fast and Efficient. Excellent service and very pleasant people to deal with. 5 star.
5 stars

Very efficient and also took a lot of worry out of the transaction very happy with the service .
5 stars

I cannot praise this Company enough for their efficient and always professional and trustworthy service Thankyou to Simon and Alister.
5 stars

Very easy painless and quick 5 Star
5 stars

After a few sleepless nights a place in the sun currency did exactly what they said they would. Providing us with a totally professional service. A massive thanks to Simon and his team for a smooth transition from the UK to our account in Spain. We would recommend this team to anyone interested in purchasing property abroad for the safe and secure handling of all your money transfers. Excellent service thanks again team.
Regards Byron and Mandy.
5 stars

We purchased a property in Spain recently and Luke Dyson helped us through the minefield of currency transfers with real skill and knowledge. He was very helpful and remained calm and professional throughout the whole process. He dealt with everything quickly and efficiently and kept us fully informed throughout - and gave us the best rates anywhere.

Recommended without hesitation.
5 stars

staff very responsive, professional and thorough
5 stars

Really great service. Turned my request around quickly with regular updates. Service was seamless compared to other companies that offer the same
5 stars

Great service very prompt and accommodating. I have been using this service for several months and never had a problem - everything is secure.
Quicker than the bank I was in at the same time!!
5 stars

Excellent service. Prompt with their responses and get the job done. Would recommend others to use.
5 stars

I highly recommend A Place in the Sun Currency.
Luke and his colleagues recently helped us to take forward our longed for house purchase in the South West of France. They were very professional and reassuring. Everything was straight forward and the sale went through without a hitch.
We just had to pay our first bill to the local council in France - again Luke sorted everything quickly and efficiently.
Fantastic service!
5 stars

Extremely helpful with any questions you have and always available for advise.
I have a guy called Simon and he even answered questions when he had a few days holiday, that's going the extra mile .
5 stars

I was a little nervous at the thought of transferring, what to me was a large sum of money but Luke and his team reassured me and explained step by step the process and made everything go very smoothly, I can't thank him enough!
5 stars

Excellent service . Very comptetive prices and fast service.
5 stars

At the moment we have used a place in the sun currency LTD and have received very good service
5 stars

Fantastic service and very professional. Thanks to both Simon and Robin for sorting my transfer. I can highly recommend A Place in the Sun currency.
5 stars

Couldn't be more helpful friendy professional
5 stars

From beginning to end these guys have been amazing. They respond quickly, act on instructions quickly, and when it looked as though things were going wrong with my property purchase they stepped in and helped which was over & above their remit & im pleased to say it has now gone through. A big shout out to Luke Dyson who has been fantastic.
5 stars

Very quick and easy , As soon as I had the bank details to send money abroad,
Gave the account details to Luke , and it was in the account less than 24 hours after it was wired over .
5 stars

When I started looking at the issues of transferring money abroad I felt dejected until I was appointed my account manager Luke who has helped no end in doing this.
I highly recommend this company to guide and help do this with no head aches 10/10 - Gold Star !!
5 stars

every transaction i have made has been dealt with speedly and expertly