How it works in 4 simple steps
From a deposit on a house to regular monthly payments, A Place in the Sun Currency ensures your funds reach the right destination, at the right time, at a highly competitive exchange rate.
1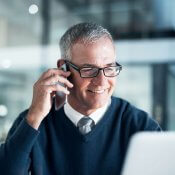 2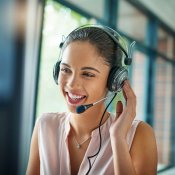 3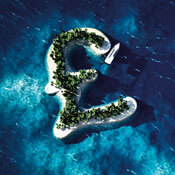 Step 3
If you are ready to go ahead, instruct us to secure the rate, for immediate payment or fixed for a future date
4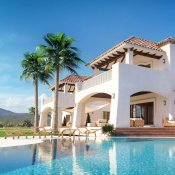 Step 4
Make payment to us, then we'll get your money to where it needs to be…
5 stars

The service could not have been better. I have used them on 2 occasions, and the entire transactions were carried out seamlessly. Extremely helpful to a novice like me, everything was explained fully and nothing was too much trouble. I would highly recommend them to anybody wanting to transfer funds.
5 stars

Great service will recommend to friends and family.
5 stars

always happy to assist and help with the exchange rate and the transfers. Great customer care, polite and knowledgeable Happy to refer my family and friends .
5 stars

Wonderful and reassuring experience. As I am a complete novice when it comes to the money markets, Ashley provided professional and reassuring assistance especially in such a volatile time as Brexit. Best rates obtained for our property purchase in Cyprus. Well done all round.
5 stars

I have used a place in the sun currency twice now once for a house purchase in France and then again for a small amount, everything both times have run extremely smoothly, Ashley has been so professional and a pleasure to deal with. Thank you
5 stars

We were buying a property abroad and wanted to buy Euro's before the pound got any weaker. Aplaceinthesuncurrency exchanged our currency, holding the Euros for several weeks until needed. They are an incredibly efficient, genuine and hands on company. We would 100% recommend them. Absolutely reliable.
5 stars

Recently bereaved, I needed some common sense and solid support with finances.
Ashley Hill was that wonderful blend of professional, knowledgeable and friendly. He is an asset to A Place in the sun currency. I shall continue to use this service over and over WELL DONE and Thank you.
5 stars

Excellent service and great rate! Ashley Finill guided us through the whole process, ensuring we were fully informed and understood everything.
Highly professional and personal service. We will be using Ashley again and would highly recommend him.
5 stars

Never used a service like this before. Excellent service, all done easily and my money transferred and reached its destination within hours.
If you are worried like I was check them on the FCA. They are a well known company but the service was amazing
5 stars

Excellent very quick when I had some money to change.
5 stars

Very efficient service every transaction.
5 stars

Very happy with the service, a little hesitant to start with, it's never nice having to trust someone you don't know with your money, but I'm so glad I did, great rates and a great service
5 stars

When we found the apartment that was perfect for us we were put in touch with Simon and his team . Their help and advice was fantastic and we were guided in a friendly and professional manner. We would not hesitate in recommending A Place in the Sun Currency to assist with your purchase abroad.
5 stars

Excellent. Very good exchange rate, superb communications and a very personal service. Will definitely use again.
5 stars

Best rates. Excellent service.
5 stars

Many people will be familiar with the television programme of the same name, we certainly have watched many episodes to help us to plan our future. We decided to try there currency broker service. Simon Eastman became our account manager and he provided a brilliant service together with the best currency rates. We are now a step nearer to achieving our dream move to Spain. Give these guys a try, you won't be disappointed.
5 stars

Being our first time at purchasing property abroad, I must admit we were a bit nervous. With the friendly and professional help from Simon at Sun Currency certainly put us at ease. To some it up in three words "FAST FRIENDLY AND EFFICIENT "
Don't hesitate to using them .
5 stars

First time buyers, excellent advice and service from Simon

Thank you
5 stars

Thankyou Simon for all your professional help with our financial dealings in Spain.
It is such a relief knowing that you are working on our behalf to get us the best deal.
5 stars

I cannot recommend these guys highly enough. Nothing is too much trouble-very helpful, friendly and professional. Very quick response and easy transactions. Don't even think about using any other currency provider.