How it works in 4 simple steps
From a deposit on a house to regular monthly payments, A Place in the Sun Currency ensures your funds reach the right destination, at the right time, at a highly competitive exchange rate.
1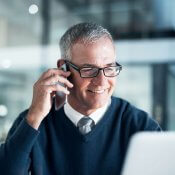 2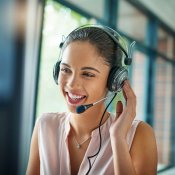 3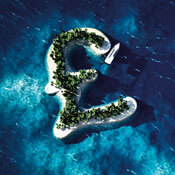 Step 3
If you are ready to go ahead, instruct us to secure the rate, for immediate payment or fixed for a future date
4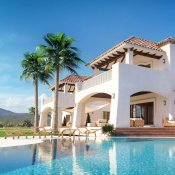 Step 4
Make payment to us, then we'll get your money to where it needs to be…
5 stars

Always very helpful & polite. Made the process easy with step by step instructions & always available to help. Thank you Ashley, you're a star
5 stars

I would personally highly recommend this company for any financial transactions that you would be making through foreign banks. Very easy to deal with and extremely professional. Many thanks to Lauren for all her help and support guiding me through the process.
5 stars

Lauren was amazing 🤩 Email or phone call, every question answered and advice offered. Thank you so much 😊 property bought 🎉
5 stars

"Excellent service from Ashley. He handled my transactions promptly and professionally. I will continue to use his services on all my future currency transactions. Highly recommend!
5 stars

As always Luke Dyson goes out of his way to make sure things run smoothly, he goes above and beyond. Very professional would recommend him to anyone who was thinking of exchanging currency.
5 stars

Received tremendous support and help.
Simon was a star keeping us informed every step of the way.
Recommended BIG TIME.
4 stars

Quick and safe currency service.
5 stars

Amazing service from Ashley. He is always on hand to help whether its a small or large transaction. Communication all the way through from purchase to completion. Highly recommend!
5 stars

This was a very smooth process, and well worth the exchange/currency movements.
Extremely helpful via telephone and via email throughout the process with various advise offered. Fantastic thankyou!
5 stars

Was very sceptical at the offset but was talked through every stage and all went great. Will be using this team again
5 stars

I first met Ashley at the PITSL earlier this year. He kept in touch and has helped us tremendously as we prepare for our house completion. He has provided an excellent service and I would have no qualms recommending him to anybody considering buying abroad.
5 stars

Very friendly and helpful advisors made the transaction from Euro to sterling an easy task which I had previously dreaded on account of being "robbed" by the Cypriot banks twenty years ago when transferring Sterling to Euro. The telephone service is outstanding and you feel reassured that your money is in safe hands whilst being able to transfer when you make the call without delay.
5 stars

I recently sold my house in France, and completed a currency exchange via Place In The Sun Currency. This was a fantastic hand-holding service which made, what could have been very stressful, into a smooth and hassle-free experience. I was allocated a Currency Consultant who kept in touch with me from when I first sold my house in France and advised regularly on currency movements. This meant that by waiting a few months I increased the value of my euros by £3,800! PITS Currency are in constant contact with the market so gave excellent advice. Once the decision was made to sell, they have the technology is all in place for a safe and smooth transfer of funds. A great experience, highly recommended!
5 stars

I was extremely impressed with the service and efficiency that I received while in the process of selling my house abroad and needing a broker to oversee the transaction. It is a very stressful process when you are dealing with a lot of funds that needs transferred over from Euros to Sterling and you are relying on a broker you have never dealt with before to transfer your funds. However the transaction was done smoothly, efficiently and very professionally. I would not hesitate to you Place in the Sun again if required in the future. Lauren my consultant kept me updated at all times and was very professional and helpful throughout the process. I was extremely happy with the outcome.
5 stars

Can't thank Lauren enough, she was supportive and informative. Made everything from this end effortless, and her response times where amazing. I really could not have asked for more, it is a scary process making a big purchase like this abroad but Lauren was very helpful, friendly and professional. Thank you Lauren, I have already recommended you to my Sister.
5 stars

A big thank you to Ashley, everything was so straight forward and the response times where second to non, I really could not have asked for more, it was quite a scary process making a big purchase like this abroad and Ashley was very helpful and friendly while remaining professional., Thank you Ashley.
5 stars

Have been dealing with Lauren, who gave us confidence that our money would be well looked after, and has always been very friendly and communicable when we talk. Made us feel that she had a personal interest in our new venture.
5 stars

A very straightforward & valuable currency service which helped us complete on the purchase of our new house in Spain.
5 stars

We chatted to A Place in the Sun Currency when we attended an exhibition last year. We finally found a perfect holiday home which we have recently purchased. Lauren talked me through everything which was very easy to follow. The process was straightforward and saved us thousands in fees; thank you Lauren.
5 stars

Fantastic service from start to finish, have used a place in the sun for 14 years our contacts are Matt and James.
And would definitely recommend this services.
5 stars

What a fantastic service we received from Luke Dyson . Would definitely recommend as the service we received was excellent from start to finish with our currency exchange. Would definitely use a place in the sun again , service excellent and delivery excellent 👌