How it works in 4 simple steps
From a deposit on a house to regular monthly payments, A Place in the Sun Currency ensures your funds reach the right destination, at the right time, at a highly competitive exchange rate.
1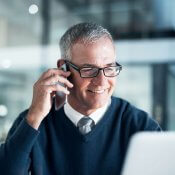 2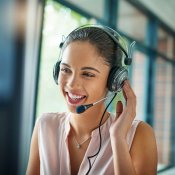 3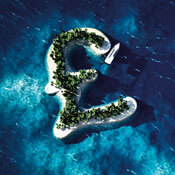 Step 3
If you are ready to go ahead, instruct us to secure the rate, for immediate payment or fixed for a future date
4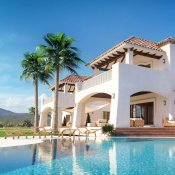 Step 4
Make payment to us, then we'll get your money to where it needs to be…
5 stars

Using a place in the sun currency has been an easy and secure process to purchase our new home and pay all the fees from the lawyer, notary and estate agent. At each stage APITS currency has checked details with me and provided receipts for each payment. I would recommend using them to anyone thinking of purchasing abroad as your money is held in a safe escrow account.
5 stars

Excellent service, 48 hours between request and receipt. Thanks
5 stars

I would just like to say that I couldn't be happier with the way you help with the transfer my funds it is much appreciated thank you so much.
5 stars

This service has been invaluable. Competitive exchange rates. 100 per cent confident that payments are dealt with promptly and securely.
Very professional, friendly service which we would happily recommend to anyone.
5 stars

Having had our first dealings with A Place in the Sun Currency and, in particular, Simon Eastman, we have found them and Simon to be always efficient, informative and helpful. A pleasure to deal with and on a continuing basis. Good work!
5 stars

Very helpful team, they transferred my money with no problem, I would recommend very highly, as I was recommended myself
5 stars

Professional, helpful, friendly
5 stars

Really helpful in assisting me to transfer funds to Greece. Easy to get hold of on the telephone. Polite and helpful throughout.
5 stars

Fantastic service
Would definitely recommend and use again
5 stars

A big thank you to Luke who has been marvellous in assisting us transfer funds to Spain for the purchase of our Villa there. A very professional service. Competitive rates offered on currency exchange. Really helpful and friendly guy who made the whole process smooth and problem free.
5 stars

Simon Eastman has been my contact from day one when i brought a property abroad and he has never let me down with my transfers abroad very professional and helpful he is if advise is needed thanks simon
5 stars

Always happy to use "a place in the sun currency" Pleasant and friendly staff, always happy to help
5 stars

I received excellent service from Simon Eastman. He was very attentive and aided me through the process. It just gave me confidence that I was working with people who cared about my money. Very pleased with the whole service and I'll be definitely using them again - GREAT JOB!
5 stars

Very efficient, professional and reassuring with the involvment of the compliance team, just to be on the safeside! Will always use hence forth. 😀
5 stars

Very pleased with place in the sun currency again I bought my property using them and once they have your details it's very straightforward good staff and the best rates I will be using them again
5 stars

Easy, precise and informative. Very easy process will definitely use again.
5 stars

Great service,,Ashley sorted everything in no time,will defo be using again
5 stars

Great service and I got a great rate. Simon was really helpful and patient. A pleasure to deal with.
5 stars

Good exchange rate and transaction completed in 2 hours. Very impressed
5 stars

it was and is a great, easy and trustworthy service, beat all the others hands down on transfer value!!
5 stars

Easy to deal with, cash is safe and into my Spanish account very quickly!!