How it works in 4 simple steps
From a deposit on a house to regular monthly payments, A Place in the Sun Currency ensures your funds reach the right destination, at the right time, at a highly competitive exchange rate.
1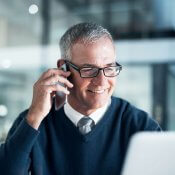 2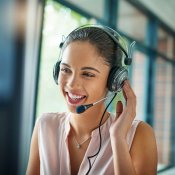 3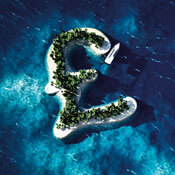 Step 3
If you are ready to go ahead, instruct us to secure the rate, for immediate payment or fixed for a future date
4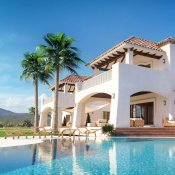 Step 4
Make payment to us, then we'll get your money to where it needs to be…
5 stars

Being our first time at purchasing property abroad, I must admit we were a bit nervous. With the friendly and professional help from Simon at Sun Currency certainly put us at ease. To some it up in three words "FAST FRIENDLY AND EFFICIENT "
Don't hesitate to using them .
5 stars

First time buyers, excellent advice and service from Simon

Thank you
5 stars

Thankyou Simon for all your professional help with our financial dealings in Spain.
It is such a relief knowing that you are working on our behalf to get us the best deal.
5 stars

I cannot recommend these guys highly enough. Nothing is too much trouble-very helpful, friendly and professional. Very quick response and easy transactions. Don't even think about using any other currency provider.
5 stars

Really pleased with the service I received, very professional.
5 stars

Nik the guy I am working with could not be anymore helpful, very good to deal with , friendly and professional
4 stars

I am happy with the transaction although I do think it could be a bit quicker, but happy just the same
5 stars

Nakhil my currency specialist is very helpful, professional, knowledgeable and provides an outstanding service. Thank you Nakhil.
I would thoroughly recommend others using "A Place in the Sun currency Ltd" they are an amazing company to deal with.
5 stars

Excellent service from the getgo & a real pleasure to deal with.....professional & personal..... a great combination!
5 stars

A very friendly and professional service. My account manager offered sound advice and answered queries in an easy to understand manner. Funds were transferred as soon as requested. I would highly recommend them.
5 stars

I have found A Place in the Sun to be proactive and faster to respond than my previous money broker. My contact, Nakhil, is prompt with answers to questions and requests which I may have. Ten out of ten so far. Also, the rates have been more favourable to date than the competition offers.
5 stars

Easy to transfer once account established. Feels like a personal service. Have rung on the phone and placed orders. Money transferred as expected without delays
5 stars

Great help with my currency transactions and kept me informed of rate changes could not be more happy with the service many thanks to Simon and the team
5 stars

From my first enquiry to my first transaction the service has been fantastic.
5 stars

As ever Simon is great, quick to respond and always helpful. A pleasure to deal with.
5 stars

We've had a great service from A place in sun currency... Nikhal has always been very efficient and professional.... thanks for making sending currency abroad a lot less stressful!
5 stars

Very efficient and fast service with a very keen exchange rate. I would highly recommend this service.
5 stars

Nick was very good and explained everything thoroughly
5 stars

Nahkil was very professional in keeping me updated through out the process of rate changes during day , so I could get the best exchange rate.