How it works in 4 simple steps
From a deposit on a house to regular monthly payments, A Place in the Sun Currency ensures your funds reach the right destination, at the right time, at a highly competitive exchange rate.
1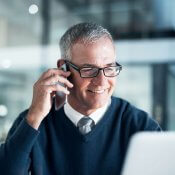 2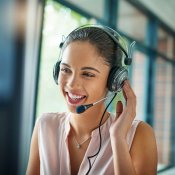 3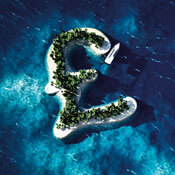 Step 3
If you are ready to go ahead, instruct us to secure the rate, for immediate payment or fixed for a future date
4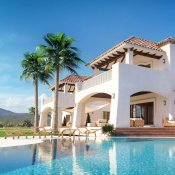 Step 4
Make payment to us, then we'll get your money to where it needs to be…
5 stars

Really helpful in assisting me to transfer funds to Greece. Easy to get hold of on the telephone. Polite and helpful throughout.
5 stars

Fantastic service
Would definitely recommend and use again
5 stars

A big thank you to Luke who has been marvellous in assisting us transfer funds to Spain for the purchase of our Villa there. A very professional service. Competitive rates offered on currency exchange. Really helpful and friendly guy who made the whole process smooth and problem free.
5 stars

Simon Eastman has been my contact from day one when i brought a property abroad and he has never let me down with my transfers abroad very professional and helpful he is if advise is needed thanks simon
5 stars

Always happy to use "a place in the sun currency" Pleasant and friendly staff, always happy to help
5 stars

I received excellent service from Simon Eastman. He was very attentive and aided me through the process. It just gave me confidence that I was working with people who cared about my money. Very pleased with the whole service and I'll be definitely using them again - GREAT JOB!
5 stars

Very efficient, professional and reassuring with the involvment of the compliance team, just to be on the safeside! Will always use hence forth. 😀
5 stars

Very pleased with place in the sun currency again I bought my property using them and once they have your details it's very straightforward good staff and the best rates I will be using them again
5 stars

Easy, precise and informative. Very easy process will definitely use again.
5 stars

Great service,,Ashley sorted everything in no time,will defo be using again
5 stars

Great service and I got a great rate. Simon was really helpful and patient. A pleasure to deal with.
5 stars

Good exchange rate and transaction completed in 2 hours. Very impressed
5 stars

it was and is a great, easy and trustworthy service, beat all the others hands down on transfer value!!
5 stars

Easy to deal with, cash is safe and into my Spanish account very quickly!!
5 stars

It takes seconds to do best service
5 stars

Very easy to use and very quick and efficient.
Great communication throughout the process
5 stars

Absolutely brilliant. Reassurances at every level and eased through the transaction without any issues. Better rates than any other currency exchanges too.
5 stars

The service was excellent, we went with smart currency before, but now this is the best place, nothing but problems with smart, I wished we had gone with this place first
5 stars

Very quick turnaround, wasn't sure what to expect during lockdown but you came through with an excellent service. I wish the form was easier to complete
with a visual impairment I really struggle with it.
5 stars

Been using this company for nearly a year now..Always professional and very helpful.
My account manager Luke has always been very friendly and is always happy to help....Thank you.
5 stars

We have used A Place in the Sun now for nearly 12 months. We have found them to be very efficient. They offer a very friendly and reliable service. We use then to transfer stirling into euros. Often receiving the funds the same day. Would definitely recommend them to everyone.