How it works in 4 simple steps
From a deposit on a house to regular monthly payments, A Place in the Sun Currency ensures your funds reach the right destination, at the right time, at a highly competitive exchange rate.
1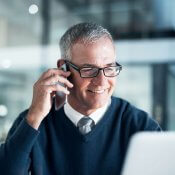 2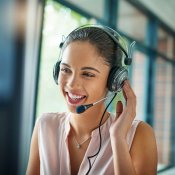 3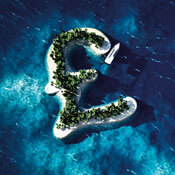 Step 3
If you are ready to go ahead, instruct us to secure the rate, for immediate payment or fixed for a future date
4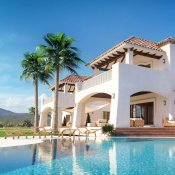 Step 4
Make payment to us, then we'll get your money to where it needs to be…
5 stars

Great service, everything explained and re-assurance provided all the way through. Thankyou Simon.
5 stars

I've been happy with the professional service I've received all along the process of buying in Cyprus from my account manager Ashley. I've used APITS currency for all payments as I intended to and can't recommend them enough.
5 stars

i am a regulated financial adviser in the UK but converting money is not an area i deal with. This whole process was made so simple. Always nervous about being scammed but Luke gave me all the regulatory letters I needed to have comfort my money was protected during the conversion process.
5 stars

Luke was great, kept me in the loop and made everything very esay to navigate.
5 stars

Initial information pack was excellent. Ongoing information was clear and straightforward and always followed up with phone calls and emails. Having a dedicated account manager was very reassuring and full praise to Ashley (Finill) who was always to hand, had endless patience and kept me informed all the way through the process. Excellent service.
5 stars

Great company and great staff...

What's not to like...Luke Dyson is my account manager,and nothing is too much of a problem for him.....very professional....always happy to help...
5 stars

Luke has been professional and has helped me enormously as this is the first time I have ever used a currency company before. I would definitely recommend this company and especially Luke Dyson.
5 stars

Absolute spot on no pressure greadvice and took all the hassle away from this process thanks to Luke our exchange rate got tracked and all went through well thanks for your honesty and credibility Luke we will use you again soon
5 stars

Luke Dyson was our currency guru ......very knowledgeable and helpful..indeed a credit to the firm......all transactions went smoothly and Luke was there to assist...before,during and afterwards.....wouldn't hesitate about using again....Thank you Luke.
5 stars

Mark was the initial person i spoke to he was very helpful advising the proceedure and he said luke would be dealing with the transaction also helpful but also having time to take an interest what my plans were i.e buying a house abroad
5 stars

A very professional and courteous team at A Place in the Sun Currency Ltd. I will ensure to use the teams services in the future. Thank you all very much a great team.
5 stars

A Place in the Sun Currency Ltd provides an excellent service that can match the specific requirements of individual clients. The whole process from requesting a quote to the receipt of currency at the final destination is very straight forward, and is carried out using a combination of emails and voice calls. Response time to request is very prompt, and it is to their credit that this standard of service has been maintained throughout the Covid 19 restrictions.
5 stars

Luke was extremely helpful as i hadnt sent currency before he advised rate and helped us through the process. Certainly use them again.
5 stars

I have used A Place in the Sun Currency for several transfers of funds to Spain, including some very large amounts for buying a property. I have found them to be transparent in their dealings with me, and very helpful. Simon, their Head Broker, went out of his way to ensure that funds reached my Spanish bank in time for me to buy my flat. They have always been patient in explaining the processes. Particularly helpful is the facility to buy funds in advance to lock in a rate on any given day. I was reassured that all funds would be held securely. I would recommend this company.
5 stars

I have dealt with Simon and Luke in the office. They are very knowledgeable about the services they offer and very courtesy. I felt my hard earned money was very safe in their hands and would highly recommend this service to all my friends.
5 stars

Had to resolve an urgent issue. The PITS response to my request was excellent. Very pleased indeed with the PITS services and have no hesitation in recommending PITS Currency
5 stars

A Place in the Sun Currency Ltd. were very helpful, very professional and all riund an excellent company. I recommend them highly.
5 stars

Have to say using A place in the currency has been a very easy and quick experience. My account manager Simon Eastman has ensured my money was exchanged and where I wanted it very quickly and with no problems at all.
5 stars

Ashley and Robin are truly wonderful. I am 66yrs old and they helped me no end in transfering money for my house purchase. will certainly use again
5 stars

Always been good to their word and transfers always on time. A great company to do business with.
5 stars

Thank you to both Simon Eastman & Robin Haynes for making this process simple but very professional. Your customer service and friendliness have been exceptional.
Kindest regards
Michelle