How it works in 4 simple steps
From a deposit on a house to regular monthly payments, A Place in the Sun Currency ensures your funds reach the right destination, at the right time, at a highly competitive exchange rate.
1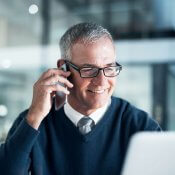 2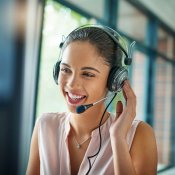 3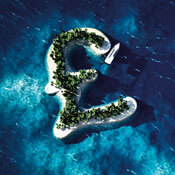 Step 3
If you are ready to go ahead, instruct us to secure the rate, for immediate payment or fixed for a future date
4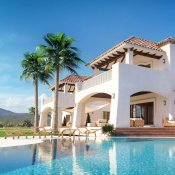 Step 4
Make payment to us, then we'll get your money to where it needs to be…
5 stars

We dealt with your company for our currency transfers for our Spanish house purchase. This was on recommendation from my sister. Everything was done immediately when asked, without any hastle, even dealing with our solicitor direct, in order to save time.
We will definitely use your services to transfer funds in the future, & would definitely recommend to anyone.
Many thanks again.
5 stars

Lauren was exceptionally helpful and really professional, we didn't have anything to worry about as she advised us every step of the way.
Eamonn and I have already recommended The Place In The Sun Currency .
We have messaged Lauren personally to thank her .
5 stars

The service is very quick and easy to use with the advisors responding very promptly to any requests.
5 stars

Very quick,smooth and trouble free transaction. Thanks
5 stars

What a godsend this Company and Matthew were, fast, friendly, reassuring.
We bought our property the money was safely transferred with ease and no fuss.
Could not recommend this Company highly enough
5 stars

Really helpful and professional. There was a delay on the Spanish bank side of things and my advisor Luke was really reassuring.
.
5 stars

Excellent service from Simon and the team. Would highly recommend.
5 stars

Highly recommend, a very competitive & professional service.
5 stars

I needed to move money from Portugal to the UK. You were recommended and I am pleased that I had that recommendation as everything worked out very well. I was a little apprehensive but I felt supported by Matthew right through the entire process.
5 stars

We have worked with Matthew Boyle for the past couple of months to secure fund transfers to Portugal towards the purchase of property and banking requirements. Matt was outstanding in his explanation and support of the process. We were obviously very concerned to be dealing with a service we had never used before, as the amounts involved exceeded £500,000. Due to Matt's continued patience with our questions and aiding us in understanding how matters would unfold we have now completed all transfers very successfully and are now in Portugal about to complete on the property we are buying. As well as our satisfaction with A Place in the Suns overall service we saved over £7000 due to the exchange rate Matt locked in for us. We will use this service again without hesitation and want to thank Matthew Boyle once again for his professional attention at all times.
5 stars

With no experience, we needed a company to help us convert sterling to euros for our forthcoming house purchase in France and then send the money to the relevant parties. What we've got is a company who know exactly what they are doing and make doing business such a pleasure. They actually do what they say they will, when they say they will. 100% recommended. Will definitely be using again for future transactions. Ps. Special mention to Lauren
5 stars

Really painless! Easy and pleasant to deal with. They handled property purchase funds transfer on fixed contract and have subsequently made several smaller transfers and each time really simple to do. Highly recommended. Ps and they have Jasmine Harman on hold when you ring what's not to like!
5 stars

Great service from Ashley, friendly, courteous and professional but with the personal touch. Good rates and excellent and efficient communication. I would recommend. Great to have a person who you can just email to check rates or pick up the phone and speak to.
5 stars

Very helpfull,efficient, courteous and being an old foggie like me it is what I need to be reassured that all is right
5 stars

Excellent personal service.
5 stars

Not enough stars to give them feedback. My dedicated account manager Ashley provides absolutely first class customer service in terms of contact, time and rate. If I am missing anything, I feel very sorry about it but I hope I will mention it next time.
I honestly refer the "A Place in the Sun Currency"... however their name could be shorter :-)
5 stars

Lauren was helpful, attentive and responsive; she guided me through the entire process from start to finish. I am yet to find a company that offers such a considerate and personalised service.
5 stars

Competitive rates and a fantastic service. We'll definately use them again - Matthew was super helpful!
5 stars

Brilliant service, I have used Simon and Tom multiple times and each time it's a very smooth and efficient process. Highly recommended
5 stars

I needed to transfer funds from Portugal to the UK and Matt Boyle worked with me all week and made sure I understood every step of the process. I was still not completely convinced it had all worked out until I finally received my funds, exactly as he said they would. It´s a scary business but this has worked out very well. Thank you.
5 stars

Always very efficient and a quick turnaround.
Well satisfied.