How it works in 4 simple steps
From a deposit on a house to regular monthly payments, A Place in the Sun Currency ensures your funds reach the right destination, at the right time, at a highly competitive exchange rate.
1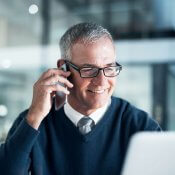 2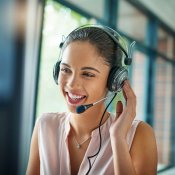 3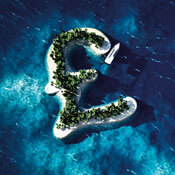 Step 3
If you are ready to go ahead, instruct us to secure the rate, for immediate payment or fixed for a future date
4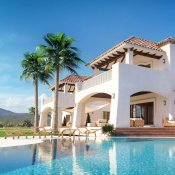 Step 4
Make payment to us, then we'll get your money to where it needs to be…
5 stars

Easy to deal with, plenty of help and reassurance. Used them to purchase a property so we're dealing with a large sum of money. Money arrived as promised no holdups or delays. The best exchange rate out of three companies on the day. Would highly recommend Lauren and A Place in the Sun Currency.
5 stars

Very pleased with the support and dedication I received from you guys, you helped me in sorting out my finances and at a great rate!! recommend this company if you wish to get a good deal, they will help you. CR
5 stars

The whole team on a place in the sun can't be faulted especially Ashley finill,if couldn't speak to him on the phone he got back to me in no time.
I'll definitely be using them again in the future.
5 stars

Simon was very helpful guided me through step by step. Did not know this service existed, but it saved us a lot of money. Would highly recommend
5 stars

Absolutely ideal to work with
4 stars

I was very pleased with the service that Ashley provided for me. It was important that he clarified any costs and the alternatives open to me when buying currency for house purchase in Spain. When I rang up I was able to speak to Ashley or a colleague if he was unavailable.
5 stars

Great service and very easy to speak to the team who are on incredibly helpful.
5 stars

Great service and very easy to speak to the team who are on incredibly helpful.
5 stars

I have been dealing with Luke for the last 6 months where he has transferred funds for the purchase of my property and various associated purchases in a very professional and efficient way. I will be using them again in the future.
Cheryl Faulkner
5 stars

We would like to thank Simon Eastman for all his help and advice. Therefore, we would recommend using "A Place in the Sun Currency Ltd." to handle your exchange of money into Euros. They are with you every step of the way and help to iron out your worries at what could otherwise be a very stressful time.
Mr. and Mrs. Wells
5 stars

We couldnt fault ashley finill at a place in the sun currency right from day 1 hes been amazing he returns your calls emails prompt and rings to see if everythings ok and if theres anything he can help with 100% recommend place in the sun currency and if you get ashley as your accountant your truly on a winner excellent service from start to finish
5 stars

Very efficient, friendly and competitive rates. Easy to deal with, good communication. Relationship manager (Lauren Buckner) kept in touch without being pushy. Needed to arrange a transfer in her absence and a colleague (Simon Eastman) stepped in and was also very helpful and easy to deal with. Would highly recommend them.
5 stars

My Account Manager (Ashley Finill) always deals with my enquiries promptly and keeps me advised of the progress throughout, in addition to providing extremely attractive rates
5 stars

Ashley Finill was efficient , extremely helpful and was absolutely brilliant from beginning to end ...guided me through the process and answered my endless questions .
Thoroughly recommend using his services .
Thank you Ashley .
5 stars

Luke went out of his way to ensure I was fully informed of how the currency market operates and the procedures to follow when buying a property abroad. He or a colleague were readily available to advise, which gave me confidence when making decisions, in what is quite a naturally scary time.
5 stars

Professional, polite and careful.
5 stars

What a fantastic service! Matt has been a fantastic help. Very professional and certainly very capable. So impressed, I can't imagine using anyone else now.
I will be recommending A Place in the Sun Money to any friends who need to change currency. Thank you so much.
5 stars

Wonderful service and great advice from Lauren and the team.
We will continue to use A Place In The Sun Currency Ltd and would highly recommend to anyone.
Many thanks for all your help.
5 stars

I cannot recommend A Place in the Sun Currency highly enough. I was quite nervous moving such large amounts of money around for my property purchase as I didn't want to lose on exchange rate fluctuations. Luke Dyson was available at all times - no waiting in long queues on the phone. He explained about buying forward and also kept me informed when the rates were moving. There was also advice on how to proceed without incurring large bank charges. Fantastic service.
5 stars

Fantastic service, so easy and well explained to a layman like myself. Thankyou to Simon who helped me.
5 stars

Ashley has been great to deal with, highly recommend.