How it works in 4 simple steps
From a deposit on a house to regular monthly payments, A Place in the Sun Currency ensures your funds reach the right destination, at the right time, at a highly competitive exchange rate.
1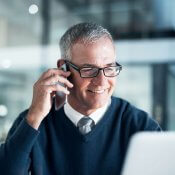 2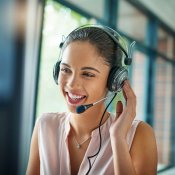 3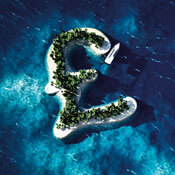 Step 3
If you are ready to go ahead, instruct us to secure the rate, for immediate payment or fixed for a future date
4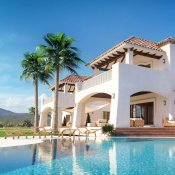 Step 4
Make payment to us, then we'll get your money to where it needs to be…
5 stars

What a fantastic service! Matt has been a fantastic help. Very professional and certainly very capable. So impressed, I can't imagine using anyone else now.
I will be recommending A Place in the Sun Money to any friends who need to change currency. Thank you so much.
5 stars

Wonderful service and great advice from Lauren and the team.
We will continue to use A Place In The Sun Currency Ltd and would highly recommend to anyone.
Many thanks for all your help.
5 stars

I cannot recommend A Place in the Sun Currency highly enough. I was quite nervous moving such large amounts of money around for my property purchase as I didn't want to lose on exchange rate fluctuations. Luke Dyson was available at all times - no waiting in long queues on the phone. He explained about buying forward and also kept me informed when the rates were moving. There was also advice on how to proceed without incurring large bank charges. Fantastic service.
5 stars

Fantastic service, so easy and well explained to a layman like myself. Thankyou to Simon who helped me.
5 stars

Ashley has been great to deal with, highly recommend.
5 stars

Ashley was my point of contact at the agency, he was extremely helpful and reassured me, as this was my first time transferring money. Ashley always responded to my questions in a prompt and professional manner. I will definitely use this service again.
5 stars

Hi the staff are very helpful polite and Transfer money is so simple recommend dealing with them.
5 stars

Matt has been excellent throughout. As a representative of A Place in the Sun Currency, he is a credit to the company. He has shown interest from the moment we first spoke and guided me during the exchange process, regularly keeping me up-dated with currency movements. I have to say, absolutely nothing has been too much trouble for him, taking time along the way to answer all my questions with clarity. Thanks so much Matt, I look forward to dealing with you again in the future.
Charles
5 stars

Can't recommend enough, always available to help with very speedy replies to emails or calls. Very friendly and polite. Mainly dealt with Ashley but when not available a colleague was always at hand with the same level of service
Over all excellent service
5 stars

Started out using a different company but once I had used A Place in the Sun currency exchange have not used anyone else now in over two years. Fast and Efficient. Excellent service and very pleasant people to deal with. 5 star.
5 stars

Very efficient and also took a lot of worry out of the transaction very happy with the service .
5 stars

I cannot praise this Company enough for their efficient and always professional and trustworthy service Thankyou to Simon and Alister.
5 stars

Very easy painless and quick 5 Star
5 stars

After a few sleepless nights a place in the sun currency did exactly what they said they would. Providing us with a totally professional service. A massive thanks to Simon and his team for a smooth transition from the UK to our account in Spain. We would recommend this team to anyone interested in purchasing property abroad for the safe and secure handling of all your money transfers. Excellent service thanks again team.
Regards Byron and Mandy.
5 stars

We purchased a property in Spain recently and Luke Dyson helped us through the minefield of currency transfers with real skill and knowledge. He was very helpful and remained calm and professional throughout the whole process. He dealt with everything quickly and efficiently and kept us fully informed throughout - and gave us the best rates anywhere.

Recommended without hesitation.
5 stars

staff very responsive, professional and thorough
5 stars

Really great service. Turned my request around quickly with regular updates. Service was seamless compared to other companies that offer the same
5 stars

Great service very prompt and accommodating. I have been using this service for several months and never had a problem - everything is secure.
Quicker than the bank I was in at the same time!!
5 stars

Excellent service. Prompt with their responses and get the job done. Would recommend others to use.
5 stars

I highly recommend A Place in the Sun Currency.
Luke and his colleagues recently helped us to take forward our longed for house purchase in the South West of France. They were very professional and reassuring. Everything was straight forward and the sale went through without a hitch.
We just had to pay our first bill to the local council in France - again Luke sorted everything quickly and efficiently.
Fantastic service!