How it works in 4 simple steps
From a deposit on a house to regular monthly payments, A Place in the Sun Currency ensures your funds reach the right destination, at the right time, at a highly competitive exchange rate.
1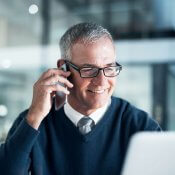 2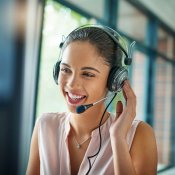 3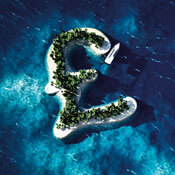 Step 3
If you are ready to go ahead, instruct us to secure the rate, for immediate payment or fixed for a future date
4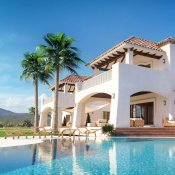 Step 4
Make payment to us, then we'll get your money to where it needs to be…
5 stars

I found a place in the sun currency excellent. They explained everything so it was a simple process. Lauren (our main and dedicated contact) was so nice and helpful and always got back to us quickly. She guided us every step as it felt quite daunting but she made it incredibly easy.
Very happy I chose A place in the sun to do this as I felt also they were a well known brand so it felt secure.10 out of 10 for friendliness, professionalism and caring. Would highly recommend
5 stars

Ashley Finhill was appointed as our account manager, he couldn't be more helpful, from helping us to open our account, explaining the processes,procedures & requirements, we were really pleased to actually meet him in person @ the road show in Birmingham, very informative & professional.
5 stars

Excellent customer service received from this company. As a first timer using an exchange service, I was nervous, but Ashley Finill was patient and explained the process thoroughly to me. He has helped me every step of the way from getting the best rates to confirming receipt of documents and advising when transfers have taken place.
I would have no hesitation in recommending the company's services and Ashley as a broker to others
5 stars

The service I received from Ashley was superb and the process was easy, the exchange rate was very competitive and I would highly recommend using them
5 stars

Great advice when required from the team (Lauren Buckner) and a speedy turnaround plus support for some of the challenges faced for a first timer. Very competitive rates with low commission rates compared to what we expected. Would highly recommend.
5 stars

excellent, prompt, efficient service.
5 stars

Brilliant
Very helpful, great rate and made me feel very comfortable with their system to transfer my savings to but my place in the sun.
Already sent a transfer for me quickly and sent proof of. As I said Brilliant company.
Don't hesitate with this company if thinking of wanting more rare for uour money
5 stars

Excellent - can't recommend highly enough. Had the best rate before the other brokers.
5 stars

Excellent service staff are brilliant quick and easy perfect.
5 stars

Great professional and efficient service as always.
We can trust that every transaction is completed in a personal and timely manner
Thankyou once again.
5 stars

Very professional from start to finish. Needed to transfer a large sum to Spain for a recent property purchase and the whole process was handled professionally and efficiently. Great rates and service, wouldn't hesitate to use again
5 stars

So far everything has worked very quickly and efficiently and all transactions have been confirmed in real time.
5 stars

FANTASTIC PROFESSIONAL SERVICE! - We have just purchased an off-plan property in Spain and the agents recommended APITS Currency. I signed up with a view that I would also hunt around with other companies to gauge who was best. We were assigned Ashley as our contact and he has been amazing! Professional, courteous and very knowledgeable when it comes to transferring large sums of money. Their rate on the day for our 30% deposit was comparable with the others, so it made sense to go with him as we had now built up a bit of a rapport with each other. The transaction went through extremely smoothly and we will be useing them again for our final completion transfer without hesitation.
5 stars

Very quick and professional service.
5 stars

Very professional polite and a fast service
4 stars

Always attententive and speedy service without any problems.
5 stars

Excellent service, quick transfers. Staff always very helpful.
5 stars

We have recently bought an apartment in Spain and would like to thank Lauren for all her help in transferring all our funds safely to Spain, she made it all so easy and stress free.
On occasions when Lauren was not available we were immediately contact by another member of staff who we also found to be helpful, friendly and totally professional.
My overall experience of A Place in the Sun Currency Ltd was excellent and would recommended their services to anyone.