How it works in 4 simple steps
From a deposit on a house to regular monthly payments, A Place in the Sun Currency ensures your funds reach the right destination, at the right time, at a highly competitive exchange rate.
1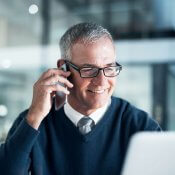 2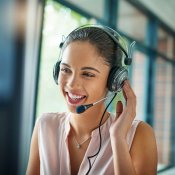 3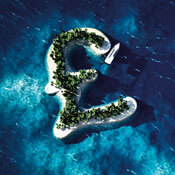 Step 3
If you are ready to go ahead, instruct us to secure the rate, for immediate payment or fixed for a future date
4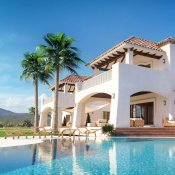 Step 4
Make payment to us, then we'll get your money to where it needs to be…
5 stars

We were very happy with the service we received from A Place in the Sun Currency. Simon Eastman was extremely helpful and made the whole transaction easy and stress free. Would definitely recommend this company.
David.
5 stars

Have used place in the sun currency now for about 6 weeks cannot fault them Ashley Finnill our consultant did everything he said he would do with care and professionalism .
Would recommend 100%
Thankyou
5 stars

Very Impressive customer service, Lauren helped me all of the way through the process and was very efficient and professional at all times.
5 stars

Grace was very helpful and clearly explained the options available to us for purchasing currency to buy our holiday home in Crete. Her colleague Simon was also helpful in her absence on the day we wished to make our spot purchase of euros. Communication after the transfer was made to our Greek bank account was also very clear and informative. We would not hesitate to use A Place in the Sun Currency 's serviced again in the future.
5 stars

Grace was very helpful and I would Certainly recommend A PlCe in the Sun Currency Ltd
5 stars

amazing service. First Class
5 stars

Professional, efficient, communicative and my Currency Consultant, Lauren Bucker is the best!
5 stars

Dealing with A place in the sun currency was a real pleasure from start to finish.
Grace talked us through the process and explained everything.
We transferred our monies to A place in the sun currency exchange, Grace then informed us the exchange rate was good and the monies were transferred to euro.
Very simple and easy process. Definitely recommend to anyone looking to exchange money.
We will be using them again soon to transfer more money.
Thank you A Place In The Sun.
X
5 stars

A Place in the Sun was recommended by our French estate agent who recently succeeded in selling our French property. On completion the euro proceeds of sale were paid to A Place in the Sun by our Notary. We received the sterling sum a couple of days later. The service was fast and efficient; we were kept informed by Simon Eastman at every step, and immaculate documentation was sent through virtually instantaneously. An absolutely first class service.
5 stars

I am new to A Place in the Sun currency exchange and the service I have received to date has been fantastic. Ashley Finill has guided me through every step of the way and made the whole process a lot easier to understand and I feel confident and at ease knowing I'm in safe hands.
5 stars

We've used A Place in the Sun Currency for several years now for various Euro purchases. Excellent and efficient service at all times and very reassuring helping to make, what can be a complex process seamless. Can't thank our broker Simon and the rest of the team enough for their help and great customer service.
5 stars

I had a recommendation to use A Place In The Sun Currency and I have to say I am glad I did. Ashley Finill sorted out transferring my apartment deposit to the Spanish estate agents in superquick time and at a great rate and without fuss or hassle.
I can fully recommend them.
5 stars

We met Matt Boyle at Place in the Sun Live last year and sat in on a seminar he participated in. We were pleased he was allocated as our account manager as we then had a person and not just an email address or telephone number to relate to. Matt very clearly explained currency purchase options and which may be suitable for our specific circumstances and overseas property purchase timescales. He also called frequently to ask on progress of the purchase and provide advice on rates. All communications were very clear and confirmed promptly by email. The transfer of funds to overseas solicitors was very efficient and well organised. Our final completion payment being received overnight. The Sun Currency transfer documents were used as evidence of purchase payments when presented to the Notary Public at exchange and form part of the title documentation. We are exceptionally pleased with the services provided by Sun Currency and will continue to use them as we set up abroad.
5 stars

We've had an excellent service provided by the money transfer team, particularly Lauren. She was brilliant & we can't thank her enough for reducing our stress. Even on the day we signed, we were short on funds ( my mistake) but she transferred money whilst we were with the notaire. Thank you so much, Lauren. **********
5 stars

So pleased we chose A Place in the Sun currency to deal with our money transfers when purchasing our holiday home in Spain. We were looked after by Lauren Buckner, whose customer service skills and professional advice made us feel very reassured we are in very safe hands. Thank you so much Lauren! Helen and Steve, Twickenham. UK
5 stars

Once we decided to move abroad I contacted APitSL for advice and 18months later I'm really grateful for everything they have done towards making our dream come true. Ashley Finill, our contact has been ssoooo patient and informative. We've saved literally hundreds of pounds by forwarding our funds direct from APitSl to our solicitor rather than by bank transfers. We will continue to use ApitSL as long as we live abroad for all our money exchanges.
Thanks Ashley
5 stars

100% satisfied, dealt with Luke Dyson for over a year whilst purchasing our house. Nothing was too much trouble for him, so polite and efficient an absolute asset to APITSC
Would totally recomend to anyone 🥰
5 stars

Ms L Buckner spoke with clarity, and how the process works and what the implications are with providing examples of price changes.
She was very helpful and she provided no pressure as she explained thoroughly and that I could consider and get back to her with any questions. Very good advisor.
5 stars

We found The Place in the Sun Currency Ltd., very professional, prompt and extremely helpful. We did not know what to expect and had not used a currency exchange company before. Ashley Finill talked us through the whole process so that we understood what to expect through each stage. Would definitely use again.
5 stars

Luke, Lauren and the team have overseen a perfectly smooth transaction. We wouldn't hesitate to recommend based on their service
5 stars

Efficient service backed up by email and phone contact to ensure all went well