How it works in 4 simple steps
From a deposit on a house to regular monthly payments, A Place in the Sun Currency ensures your funds reach the right destination, at the right time, at a highly competitive exchange rate.
1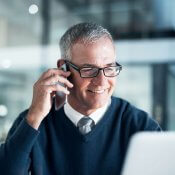 2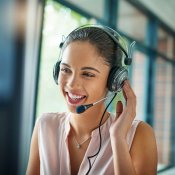 3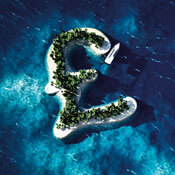 Step 3
If you are ready to go ahead, instruct us to secure the rate, for immediate payment or fixed for a future date
4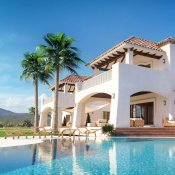 Step 4
Make payment to us, then we'll get your money to where it needs to be…
5 stars

We had a need to transfer money when purchasing our house in Portugal.
Had great service and kept informed all the way.
Cannot recommend these guys highly enough.
5 stars

Found all the customer service team that I dealt with extremely helpful but a big shout out to Luke Dyson for guiding us along with our transfer of funds. Thank you.
5 stars

I found the team at A Place in the Sun Currency to be the most helpful and knowledgeable. As someone new to the process of exchanging money (to aid a house purchase in France) they went above and beyond what I could have hoped for. The rates they offered were very competitive and they reacted very quickly if I saw the rates improve. A special mention to Lauren who looked after our account - she was faultless and we are very grateful we found her.
We would definitely recommend their service to others.
5 stars

Very happy with the process - Luke was very helpful and I received a rate I was happy with - straight forward and would recommend.
5 stars

Absolutely brilliant!
It was our first time dealing with currency exchange company in the UK and was quite nervous to send all our savings in order to buy our dream holiday home in Cyprus :-)
Luke and all of the team were fantastic, answered all of our questions without any delay.
They helped us to secure a very good rate and save us a lot.
I wish them all the best and keep up with the good job and excellent service!
Thank you!
5 stars

Very knowledgeable and unbelievably helpful every step of the way. Helped us with our foreign purchase and we will continue to use them as long as we need to change currency.
5 stars

Top class service from Luke and Tom - excellent comms throughout whole process.
5 stars

Great service, best in the business!
5 stars

Used three times recently to transfer monies for our holiday home purchase. Faultless service on each occasion and I would happily recommend to anyone else in need of currency exchange.
Lauren and her colleagues were polite and professional, friendly and helpful and kept me updated at each stage of the process.
5 stars

Luke was invaluable in helping is through the buying process in Spain. He explained the currency transactions in detail and any queries were dealt with immediately. I will continue to use their currency services and without hesitation, would recommend his/their services.
5 stars

Really great service and support from Matt Boyle. This was a big thing form having for the first time to buy currency like this and for such a large amount - he gave me lots of info and help which made everything very straightforward.
5 stars

Easy to deal with. Lauren was very polite and friendly. Nothing was too much trouble for her. Competitive rates and very helpful throughout the whole process of transferring pounds to euros into a Spanish bank account. Would definitely recommend this company.
5 stars

If you need help with foreign currency, especially if you are buying a home overseas, then don't think twice, sign up with A Place in the Sun Currency Ltd. They have been fantastic from start to finish. Our Currency Consultant, Lauren Buckner has basically held our hand throughout the process and got us the best deals available, much better than our own bank who we have banked with for over 30 years!!!! Lauren has made the whole thing easy for us and we could not be happier:)
I would not hesitate recommending the service and in using the service again, and will probably need to now we have two homes in different countries. Thanks a million Lauren and A Place in the Sun Currency:)
5 stars

Lauren was extremely helpful in transferring our money to Italy; prompt and professional
We will use APITSC again and would recommend them happily
5 stars

A Place in the Sun Currency Ltd and their commercial arm, Currency Index, have provided me with first class services for many years. When converting currencies there is more than just the financial savings involved, the personal level of involvement, care, understanding, trust and respectfulness is exceptional. I cannot recommend Grace and this team highly enough.
5 stars

Grace has looked after our transfers for many years and during that time has been very helpful in assisting us achieve our goals, happy to recommend you if an opportunity arises.
5 stars

Very quick & easy/clear communication with Ashley throughout the process of converting & transferring currency. Has helped to avoid the stress of moving money. The money also was received quickly.
5 stars

Why waste your time looking elsewhere?
Many exchange "professionals" never give the highest rate you want without haggling or doing a lengthy online comparison.
Ashley at APITS had been fist class and has made all my foreign..
house..
car..
private bank transfers etc an absolute pleasure..
10 out 10 Sir from me..
I'm so glad I called you..
5 stars

Lauren has been so helpful, the transactions were really easy and efficient and any nerves we had were completely set aside. Great service and we will definitely be using regularly to move money to maintain our 2nd home in Spain. Thank you so much. Lee and Anne-Marie
5 stars

everything I asked the company to carry out was done quickly and accurately and without any fuss,first class customer sevice,Iwould definately recommend them