How it works in 4 simple steps
From a deposit on a house to regular monthly payments, A Place in the Sun Currency ensures your funds reach the right destination, at the right time, at a highly competitive exchange rate.
1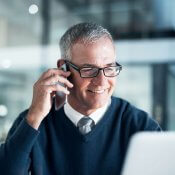 2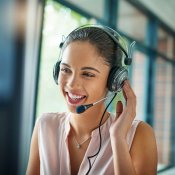 3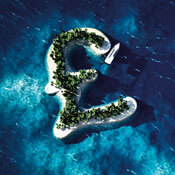 Step 3
If you are ready to go ahead, instruct us to secure the rate, for immediate payment or fixed for a future date
4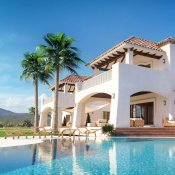 Step 4
Make payment to us, then we'll get your money to where it needs to be…
5 stars

Good rate and easy process. Grace was a pleasure to deal with
5 stars

At a very stressful time they were attentive ,more than helpful and kind .Ashley went above and beyond in helping me and nothing was too much trouble .
5 stars

Prompt, efficient and friendly service, as always, especially by Matthew Boyle!
Many thanks!!
Joe
5 stars

Fantastic service, always available to talk to, Luke explained whole process. Would 100% recommend.
5 stars

Easy to use, good rates and easy to check that they are who they say they are so when changing large amounts of money you have the feel safe factor
5 stars

Place in the Sun currency were efficient, timely and very good value. I highly recommend this company and will be using them in future.
Special thanks to Matthew and Tom
5 stars

Lauren took time to explain the process, to allay my concerns and support throughout. She was friendly and very responsive to any call or query. It made the whole purchase of my property in Spain so much easier. I highly recommend Lauren and the Currency Service.
5 stars

After 15 months we eventually completed our property sale in the UK. We contacted Place inthesun Currency a year ago when we had a sale but after 4 weeks that fell through. Throughout the past year our Account Manger would often contact us to see how things were going. Luke was always most helpful. In past 2 weeks all came to fruition and the transfer of our sale proceeds to our Spanish bank account went through very smoothly.
Excellent service throughout.
5 stars

place in the sun currency has helped my wife and I purchase our new home, Luke has been a diamond with the transfer of funds, and a very good rate from the get go.
We encountered a problem with our bank (UK) but Luke came up trumps for the smooth transition of the transfer. 5 star service and 5 star to deal with, Thank you and I will recommend to all my friends to use your services:
5 stars

A satisfactory money transfer has been done
5 stars

Just wanted to mention the name Luke Dyson.
He was absolutely brilliant in assisting my partner and I in the currency exchange.
He made it stress free and always available if we needed help.
He is an asset to a place in the sun, I would highly recommend them.
5 stars

Very professionally handled exchange, Luke explained the process, provided a very competitive quote to purchase my new property in Europe and delivered the transaction on time with minimum fuss.
5 stars

Excellent service with great advisors,especially Luke
5 stars

Fabulous service went the extra mile for us and dealt with our transaction to a tight deadline
5 stars

We recently used A Place in the Sun Currency to exchange and manage the fund transfer to our bank in Spain. Lauren did an excellent job for me. Explained everything clearly and acted on my instructions once we were ready to move the money.

On the day of the transfer she acted quickly to ensure the funds were there on time and then sent confirmation through to me. Very efficient and professional service.
5 stars

I couldn't have asked for better service from this company.
The agent I dealt with,Ashley,was excellent.
I haven't done this type of transaction before and was actually doing it on behalf of my mother who had sold her property in Spain. I was obviously a little bit anxious as it was on behalf of someone else,but I needn't have worried! Ashley guided me through it all and always answered all my questions and calmed my anxieties. The transaction went smoothly and promptly.
So customer service really could not be faulted. Thank you A Place in the Sun Currency ltd and especially Ashley.
5 stars

All round excellent, smooth service. Regular contact and clear and concise information regarding any currency changes given.
Both Grace and Laura were extremely helpful and efficient as well as being very warm and friendly.
5 stars

Incredibly straight forward and reassured at every step of the way: fantastic service every time from Ashley
5 stars

Not the sort of transaction you do everyday but Ashley from A Place in the Sun Currency was extremely helpful and efficient in managing our transfer of funds to the US. Communication was easy with email confirmations at every stage. All my enquiries were dealt with immediately with reassurance provided by their FCA registration. The exchange rate they provided was very significantly better than my large High Street bank and there were no hidden fees. The speed of transfer was also very quick with all the required receipts and confirmations provided within two minutes of the transfer taking place. Highly recommended, I will definitely be using them again!
5 stars

Lauren was extremely helpful right from our initial enquiry.
She made the process simple and straightforward and we would have no hesitation using the services again.
Thank you all!